Techniques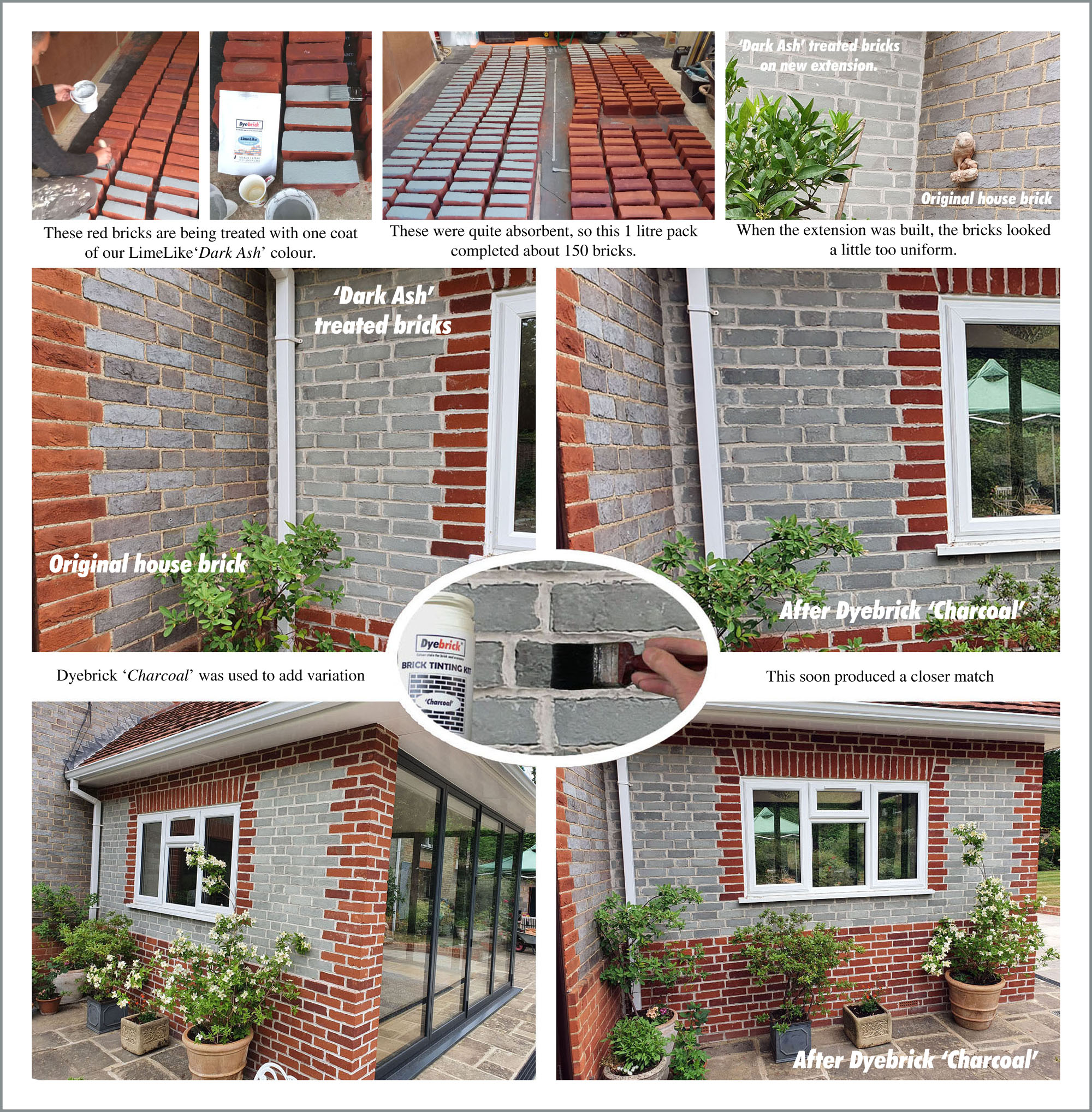 A similar technique was used on these bricks.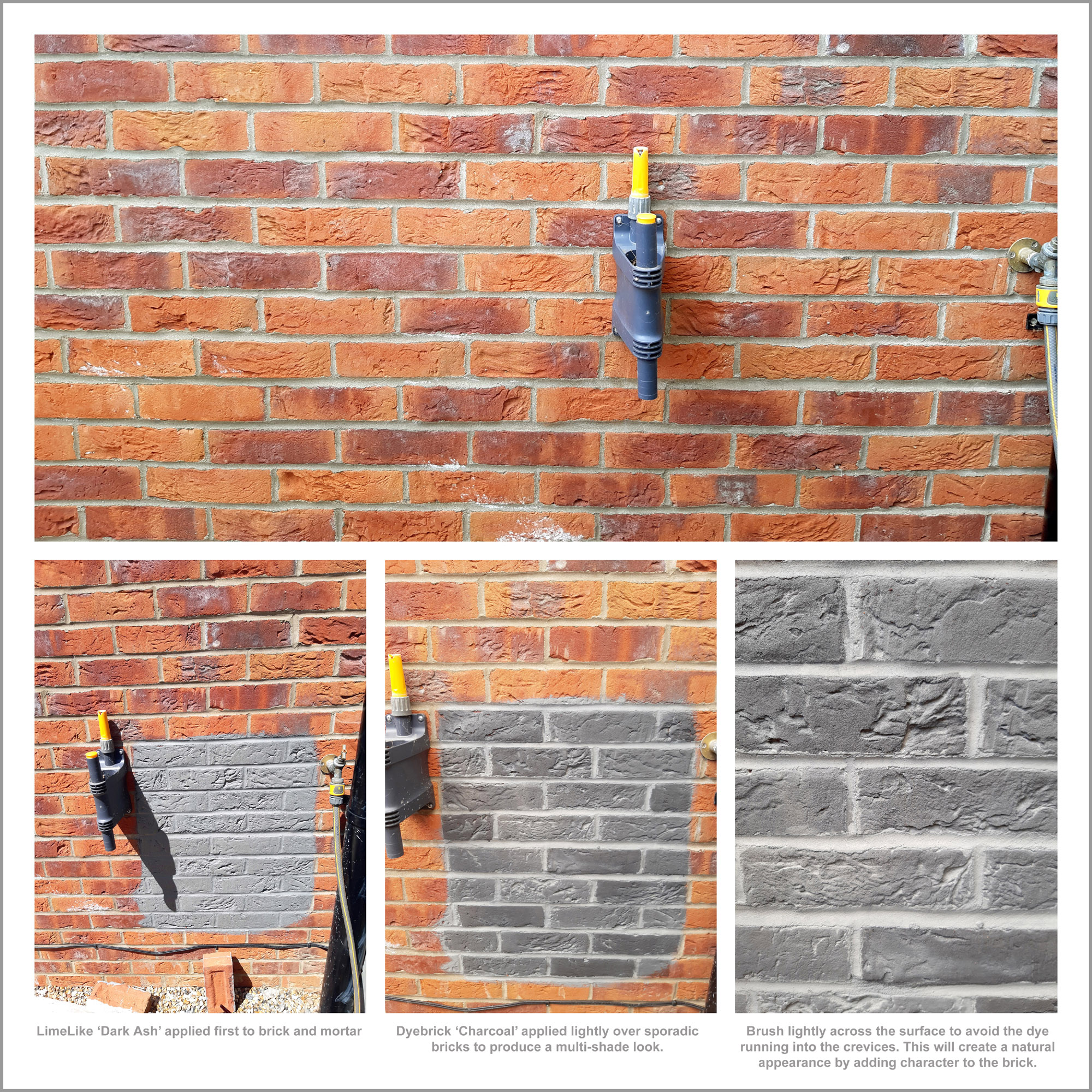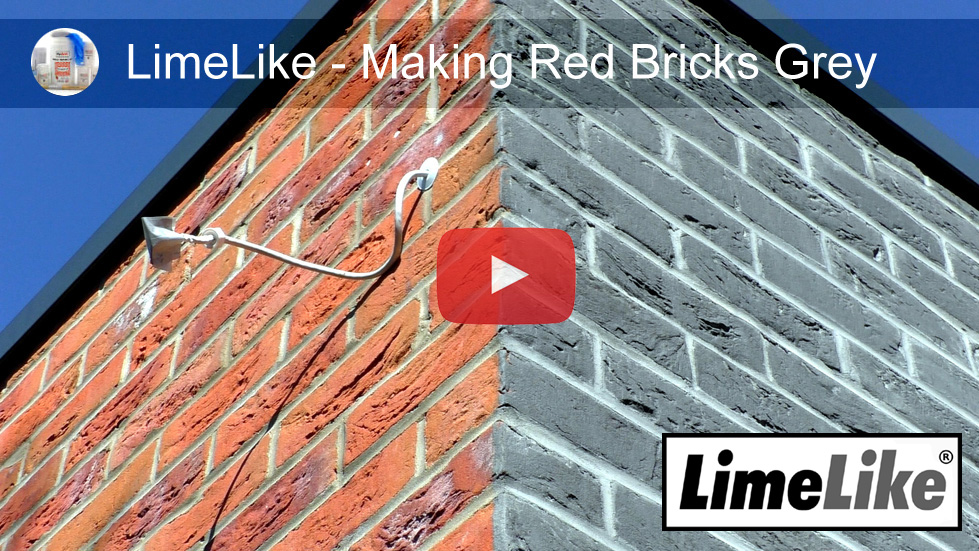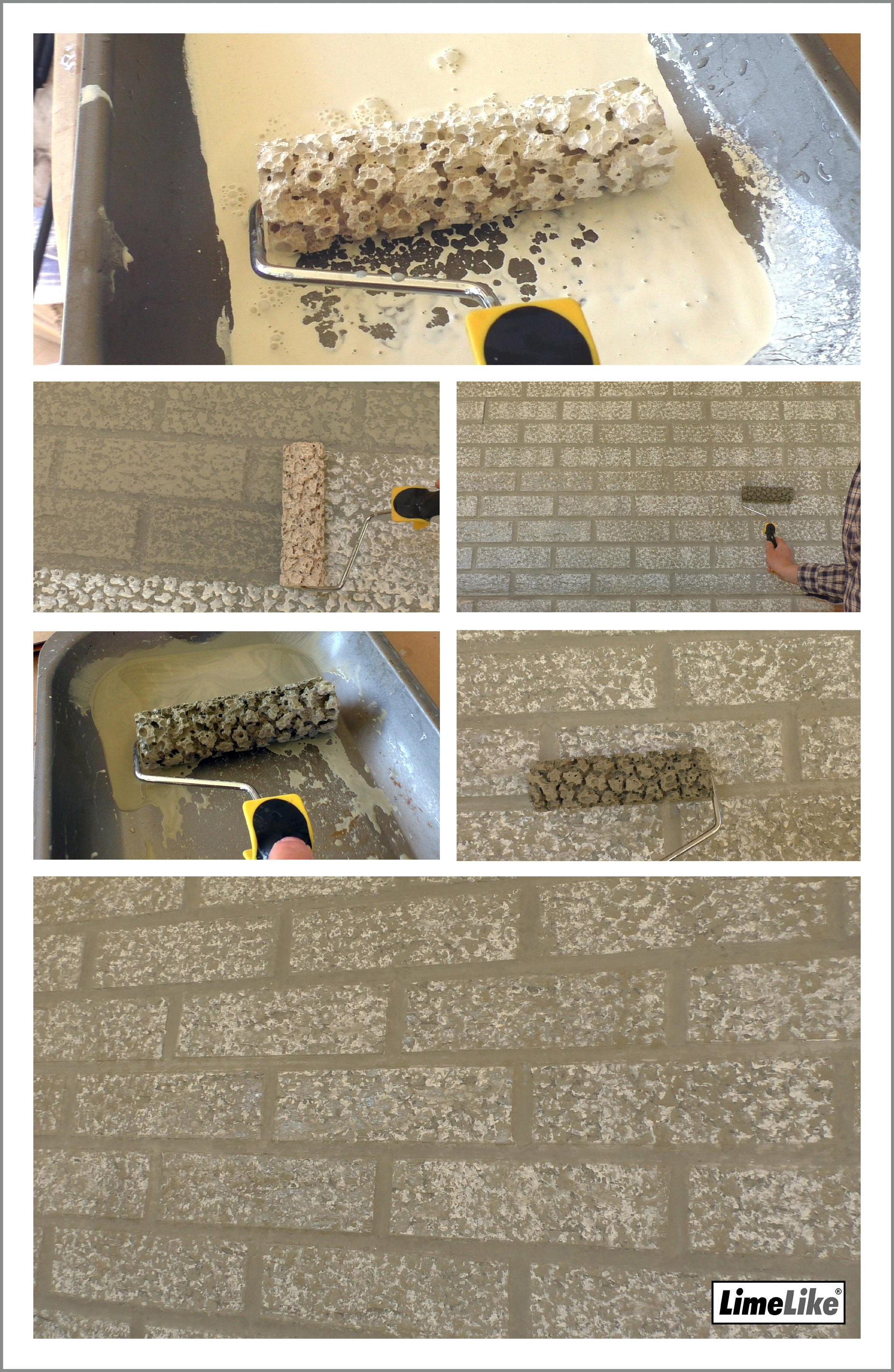 This next project shows how to change yellow bricks into grey bricks and also add darker highlights using our Dyebrick Brick-Age product.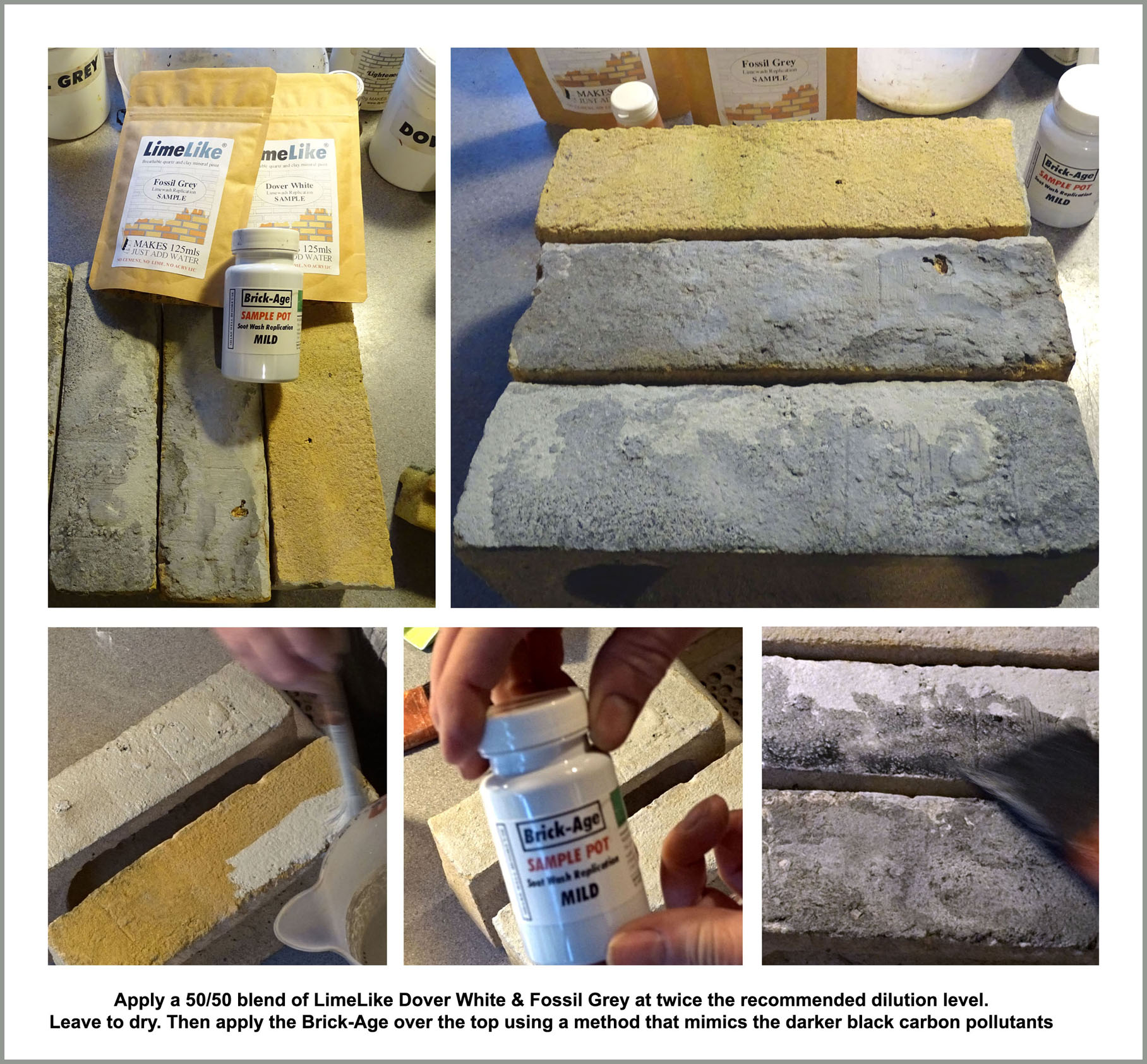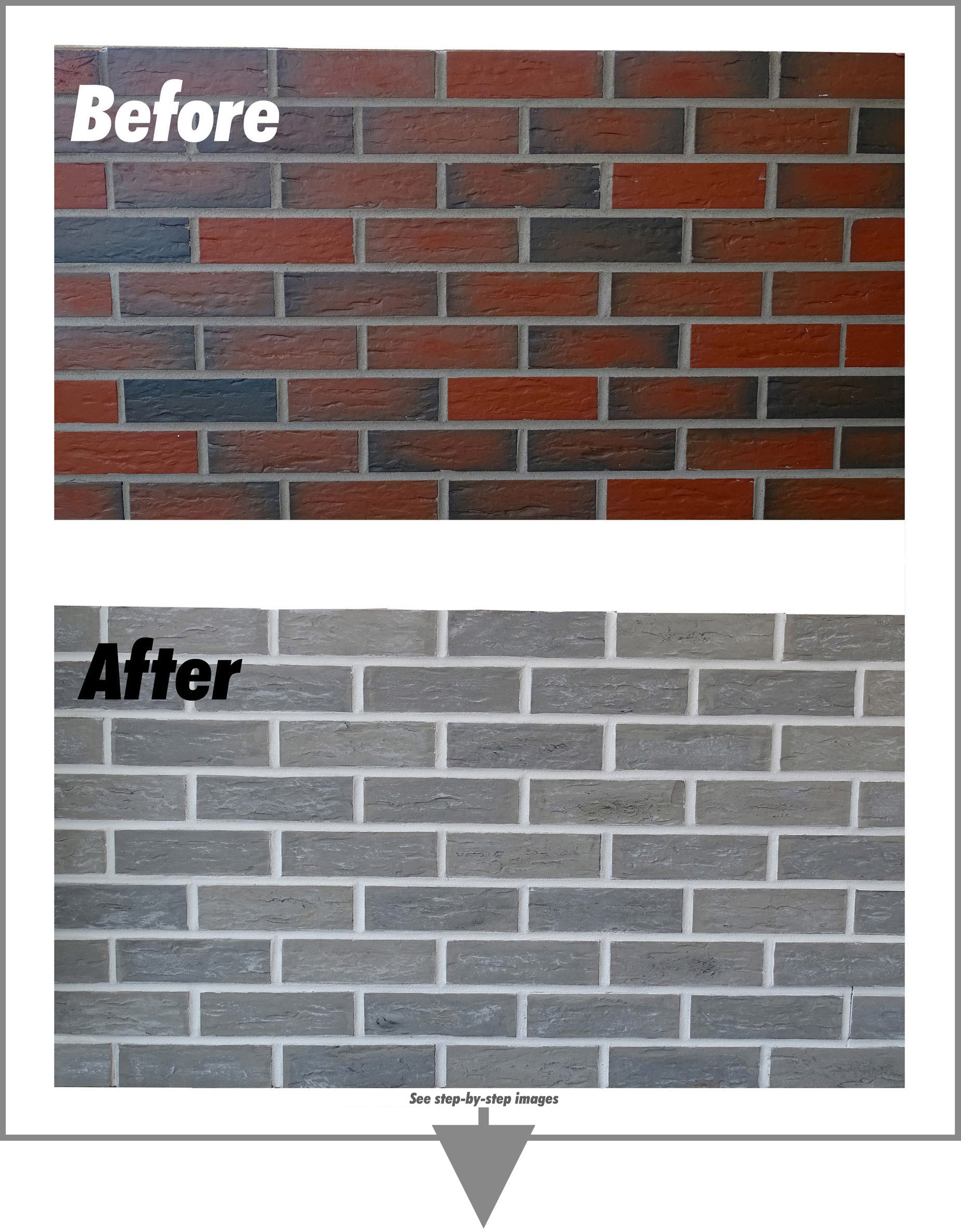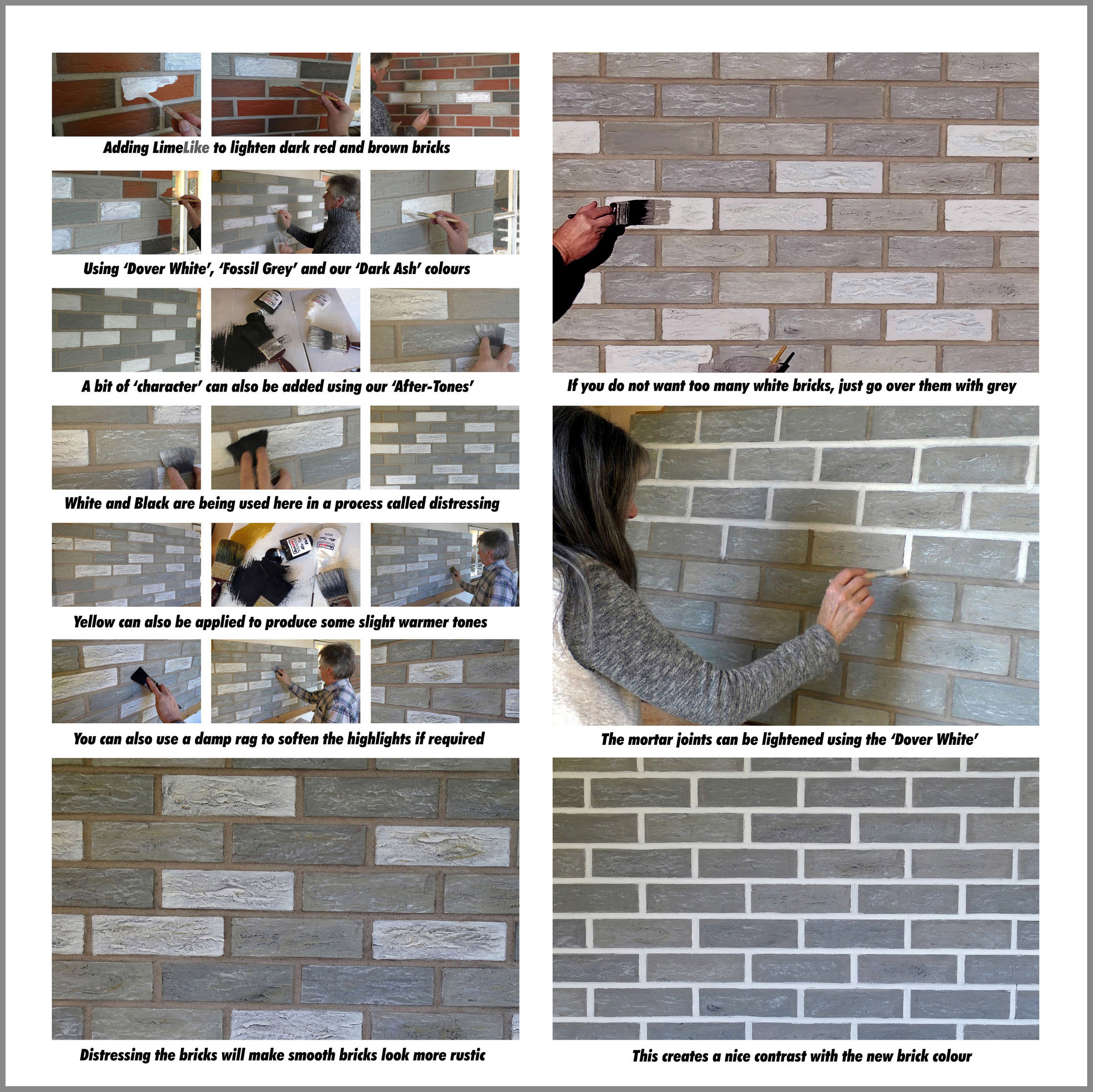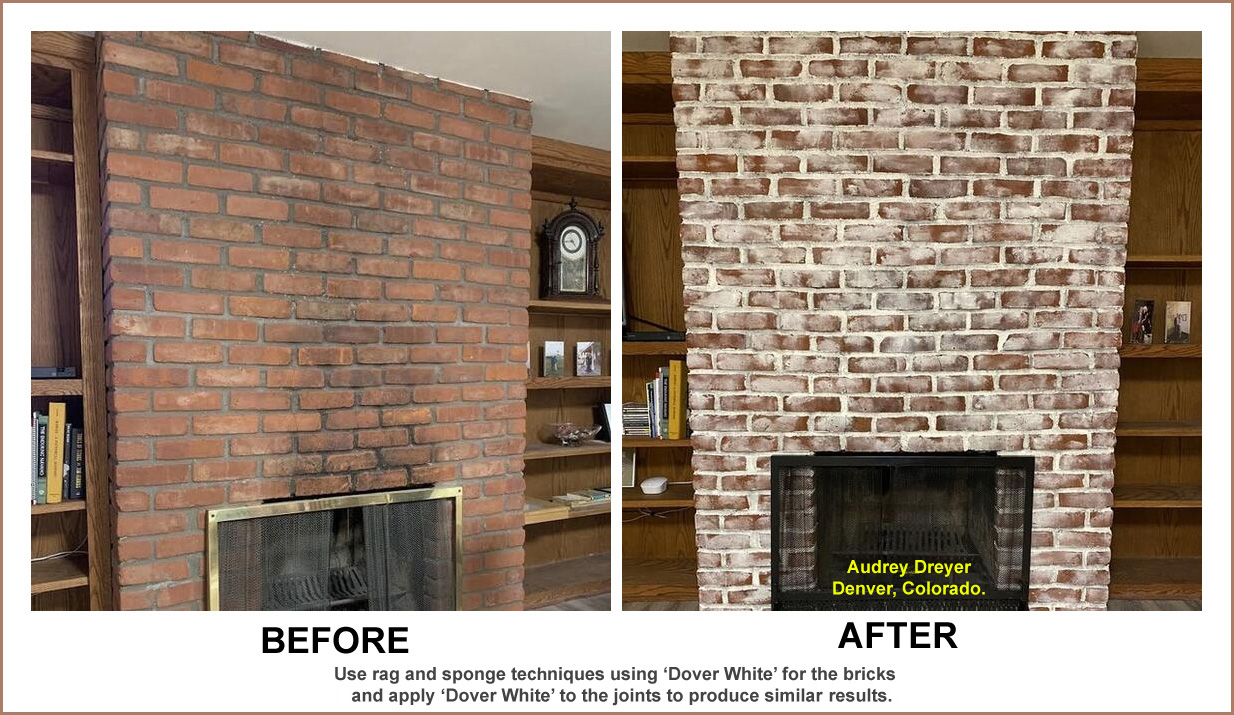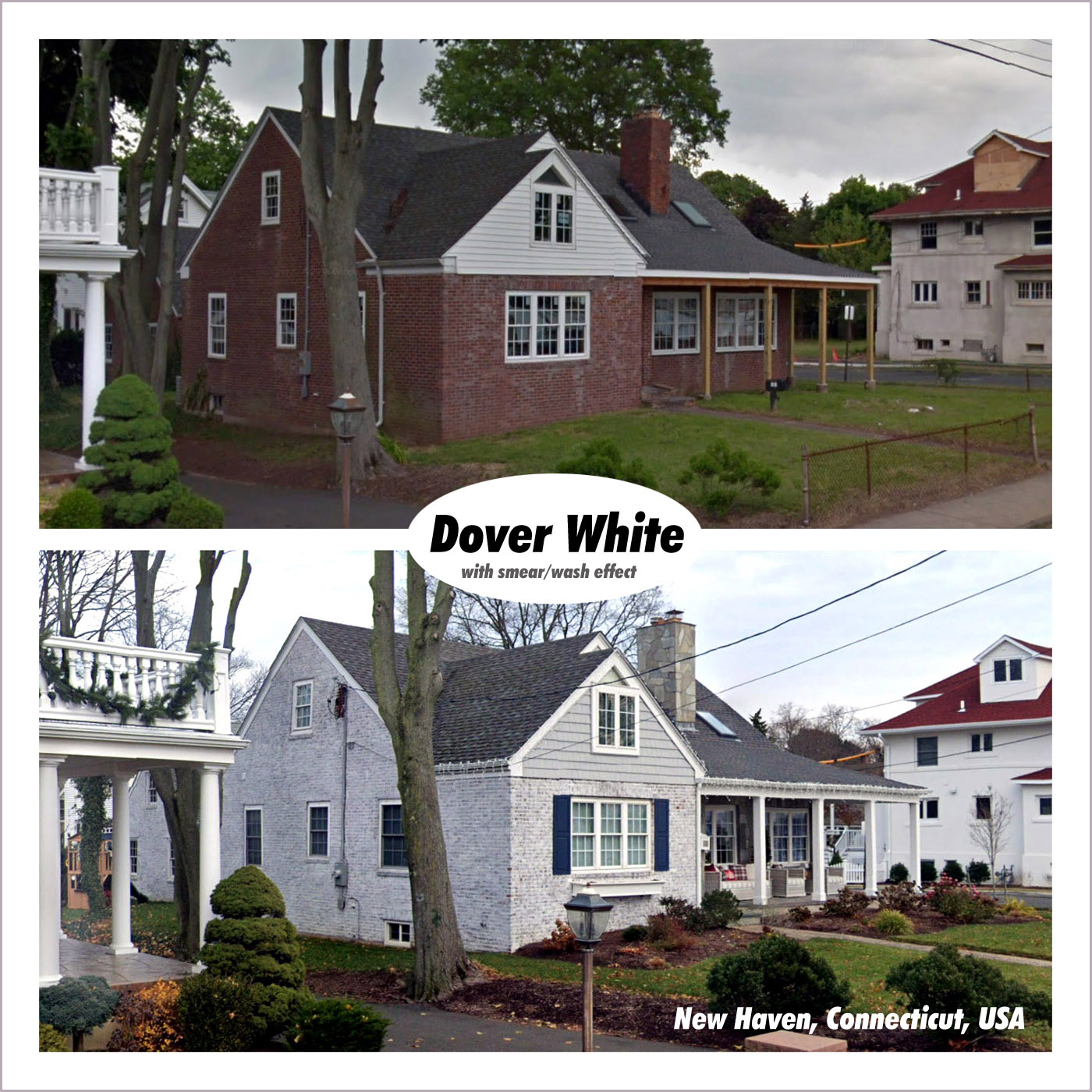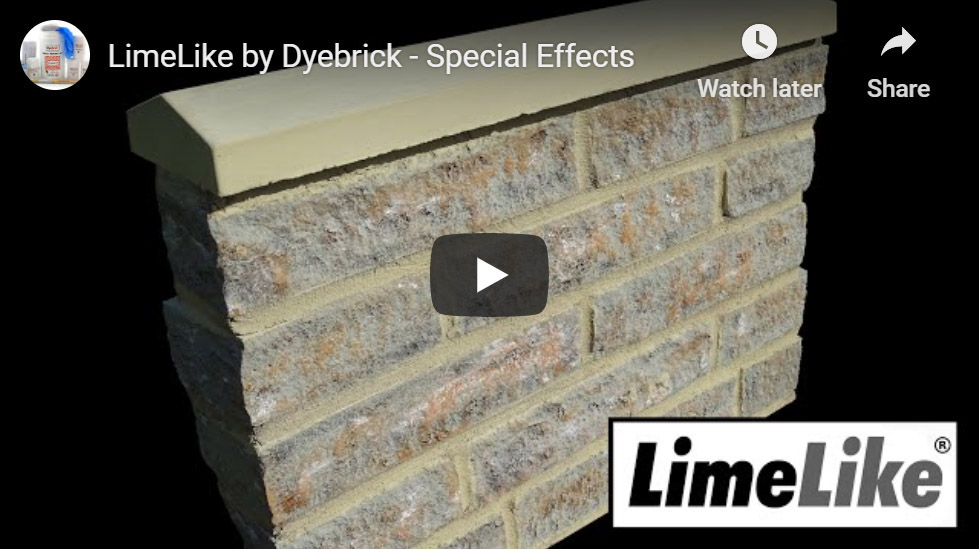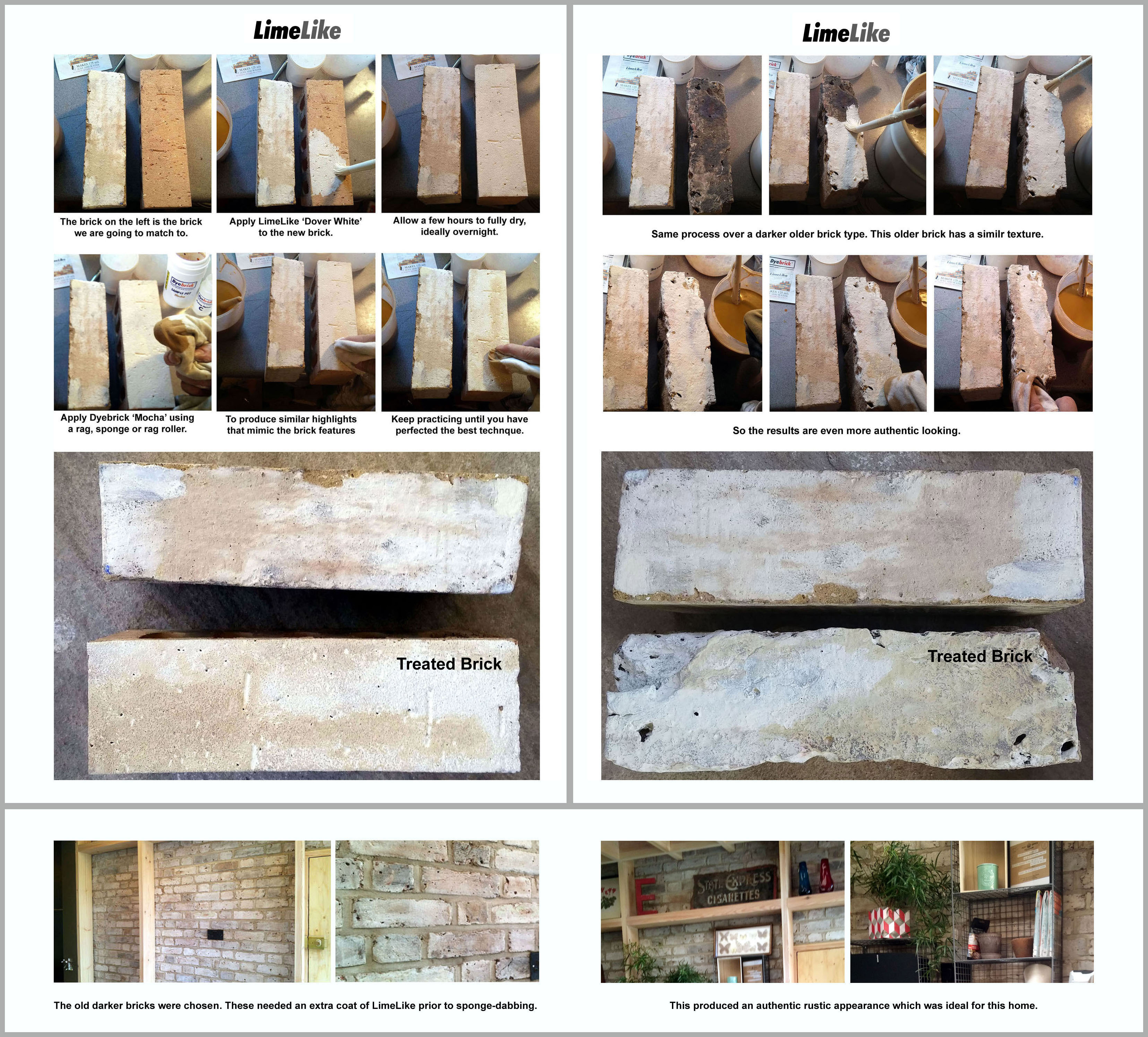 The same techniques were employed on this next project. The only difference is that 20% 'Buttermilk' was added to our 'Dover White' for the initial application and the mix was diluted 3 times. This creates more of a washed effect. However, you need to ensure that our LimeLike Fixative is added when making further dilutions to the mix.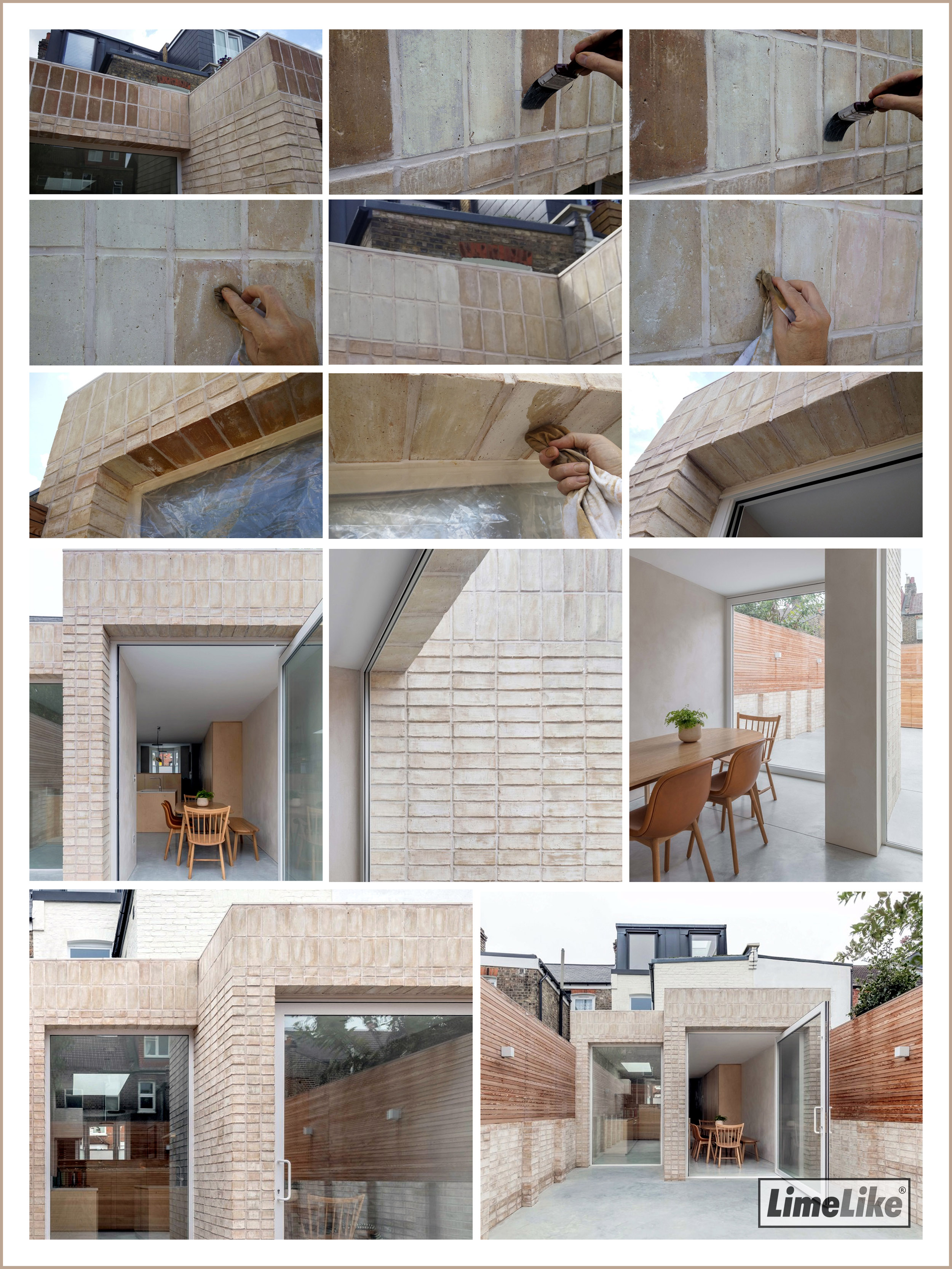 'Dover White' & 'Buttermilk' were blended 50/50 for the following project. The mix was then diluted six times to produce a weak wash to add a milky appearance when toning down these new yellow stock bricks.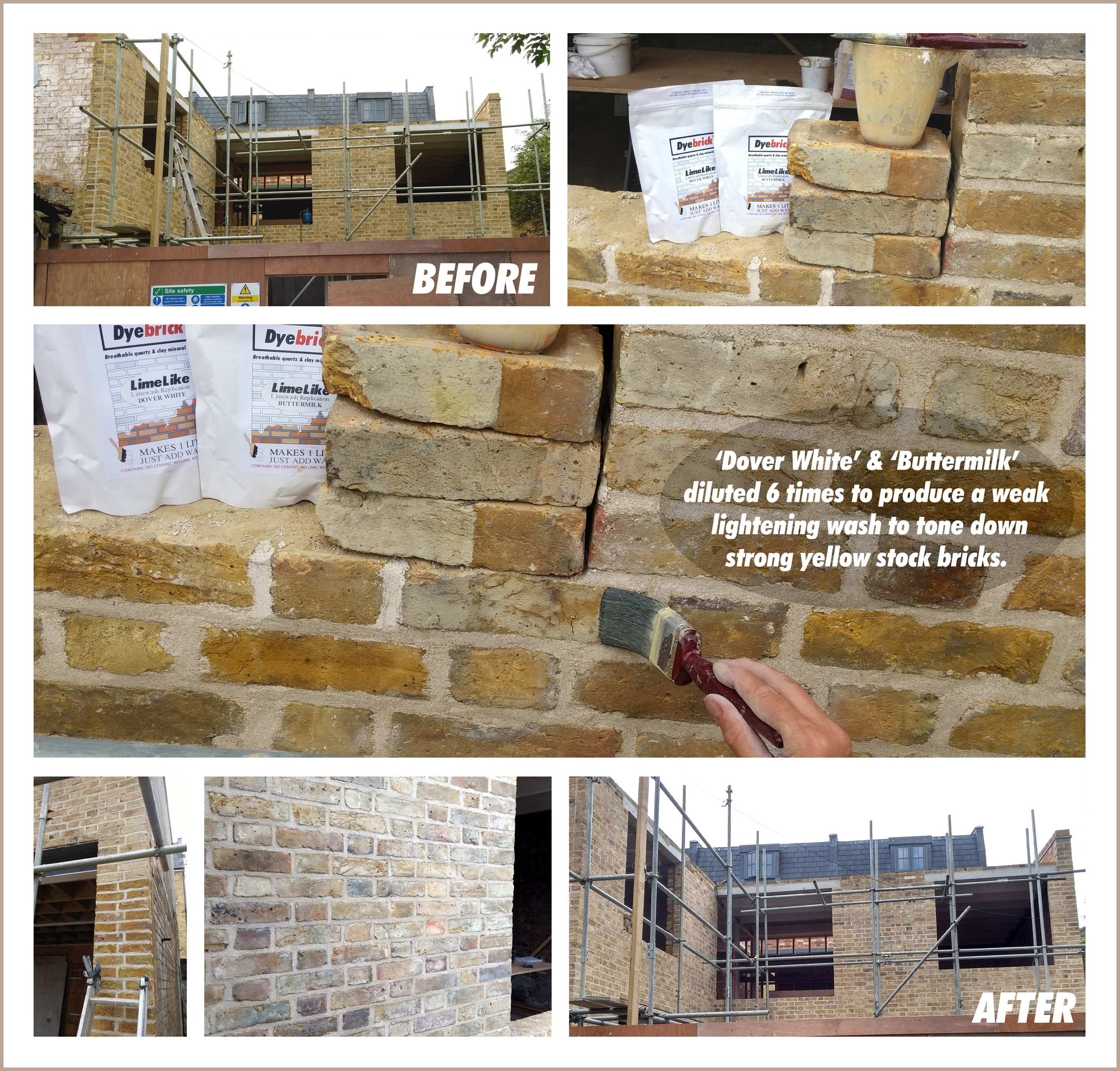 Creating a light buff effect on mock stone, using diluted 'Buttermilk' with subtle Dyebrick yellow highlights.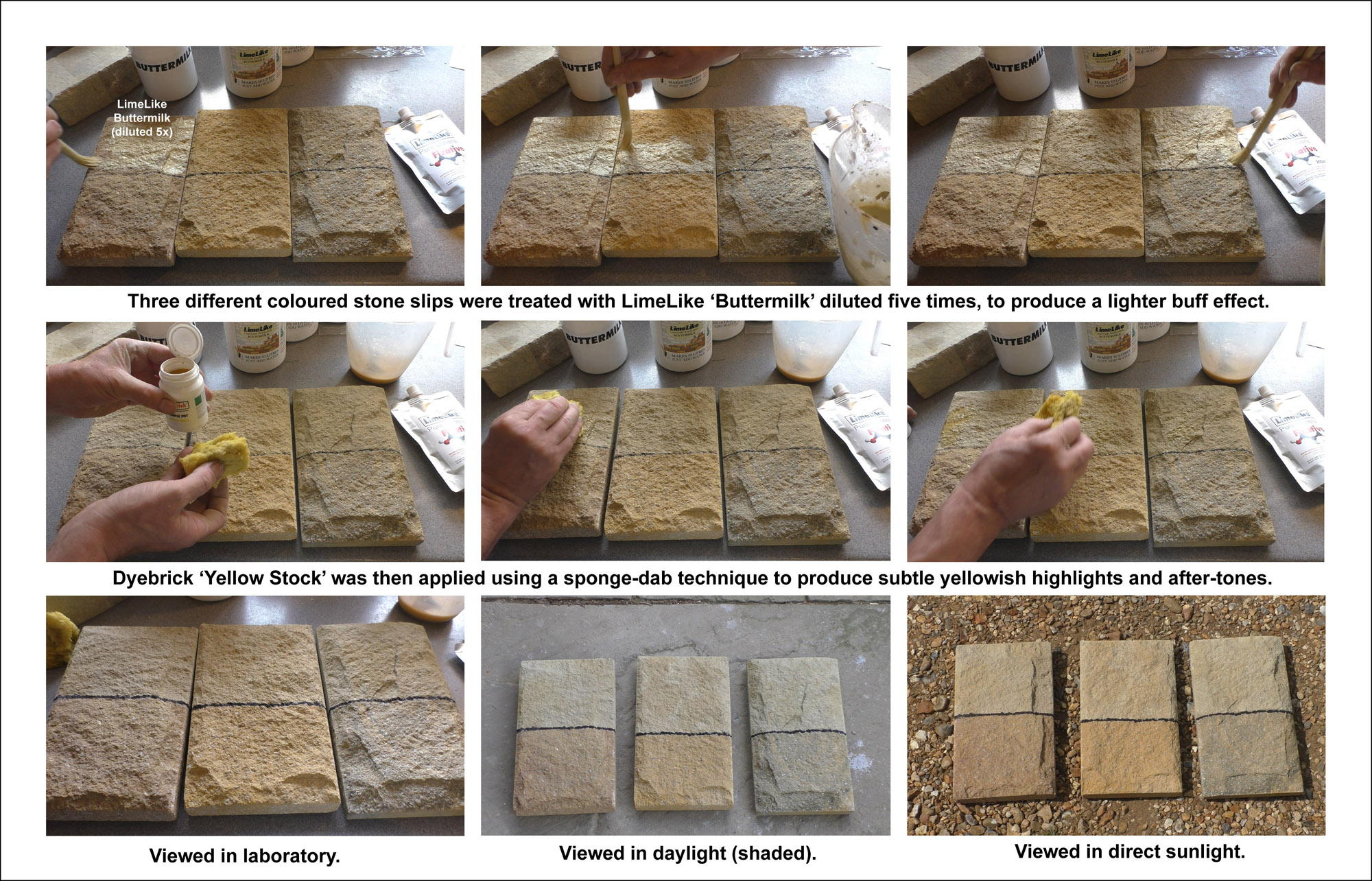 This is how the product looked when applied to the house