Sample Panels
It is very important to carry out a sample panel on your brickwork first, to ensure that you can produce the effects you desire and also that LimeLike will fix to your particular masonry type.

LimeLike is a natural mineral product and works by fusing to the available silica in the clay of the brick. Some brick types may not be compatible, so it is important to try our sample sachets first.
Patchy results could occur if the brickwork has surface contaminants or excessive moisture present. You also need to ensure that the brickwork has never been sealed in the past. To test this, spray the wall with a hose and see if the surface absorbs water evenly over the whole area.
LimeLike contains powdered mineral fixatives so is very difficult to remove. Please test on an inconspicuous area to assess the effects that can be achieved with your brick type or masonry.

Chris & Ann Marie carried out some trials on their window sill bricks as they were going to be covered up afterwards. This enabled them to assess different blends before choosing their favourite.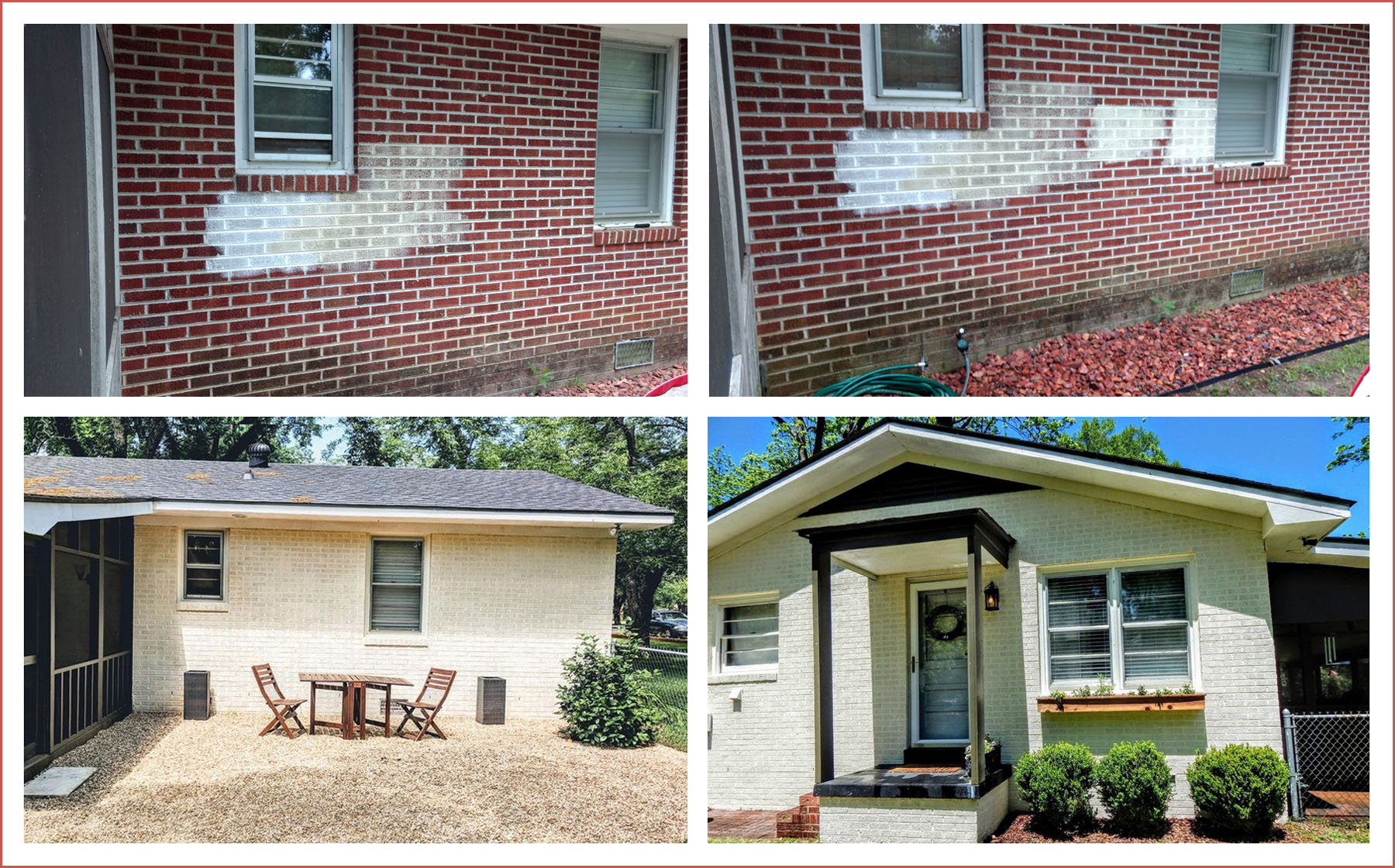 Amanda did some test areas on the rear of her property. Due to the porosity of her brick, it was difficult to tell where her original panels were.

Cliff carried out a trial test panel before starting this amazing transformation on his home in Fairfax, Virginia.

It is best to test on some spare bricks, ideally of the same type if you have some. Apply the product to them, then try to pressure wash off after a couple of days to see if it has fixed to your particular clay type.

FIXABILITY TEST:
48 hours after application, try to remove using a pressure washer (1500 - 1800 psi using a fanjet), or scrubbing hard with brush and water. If the product does not wash off then your brick type is compatible and you should expect many years of maintenance-free performance!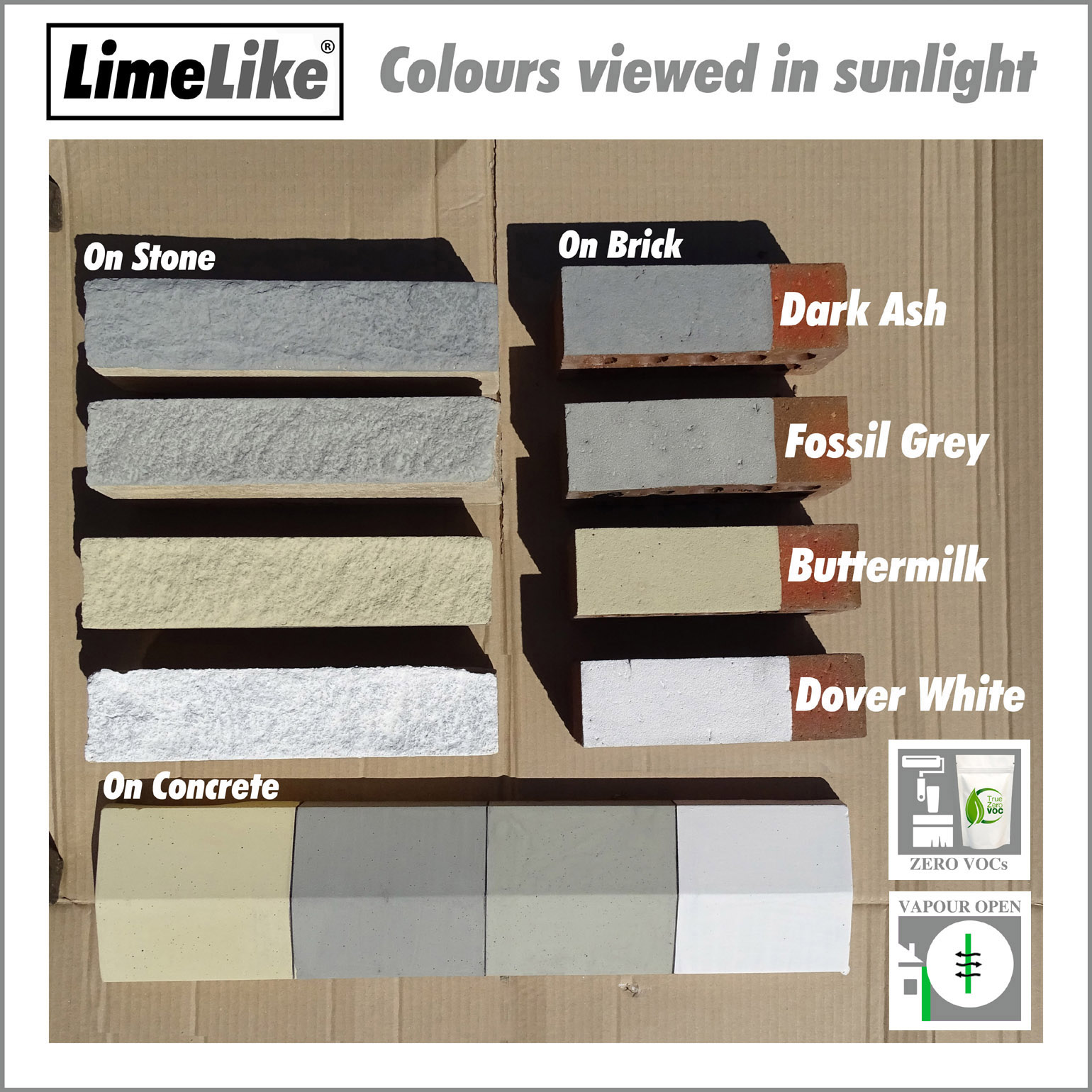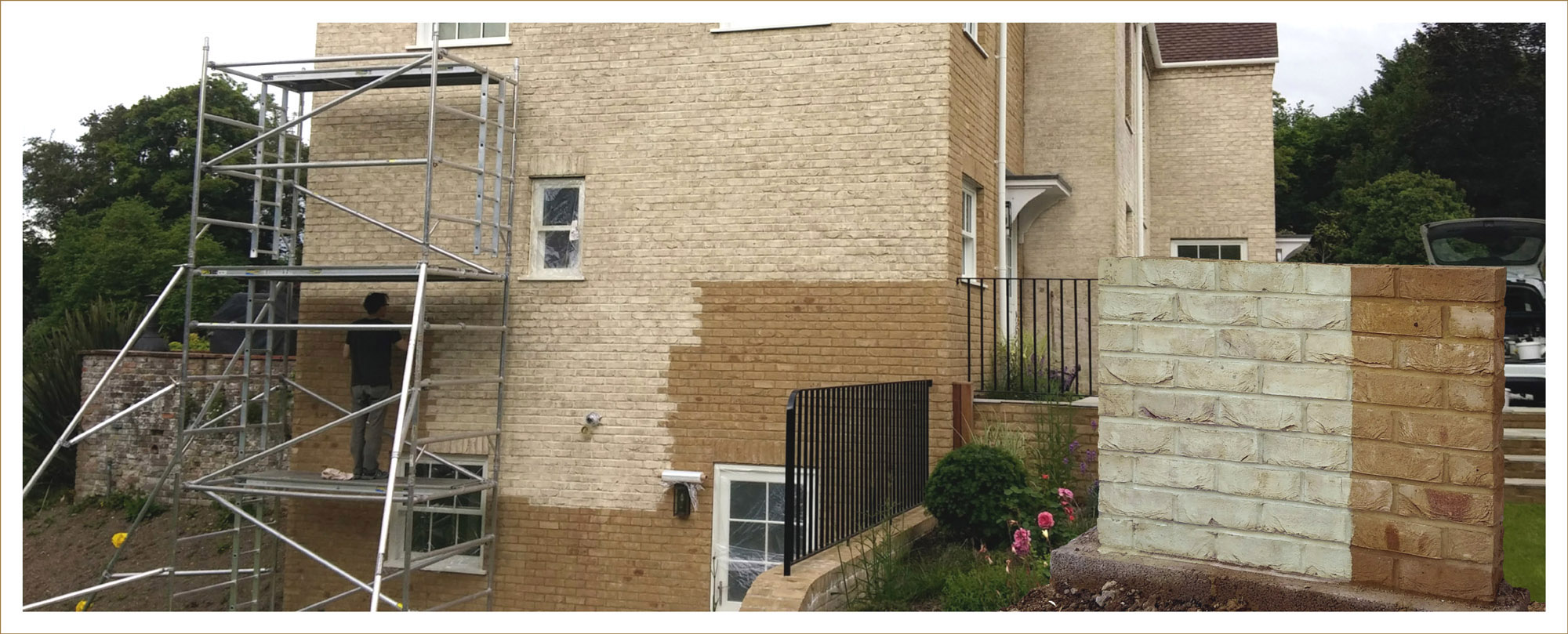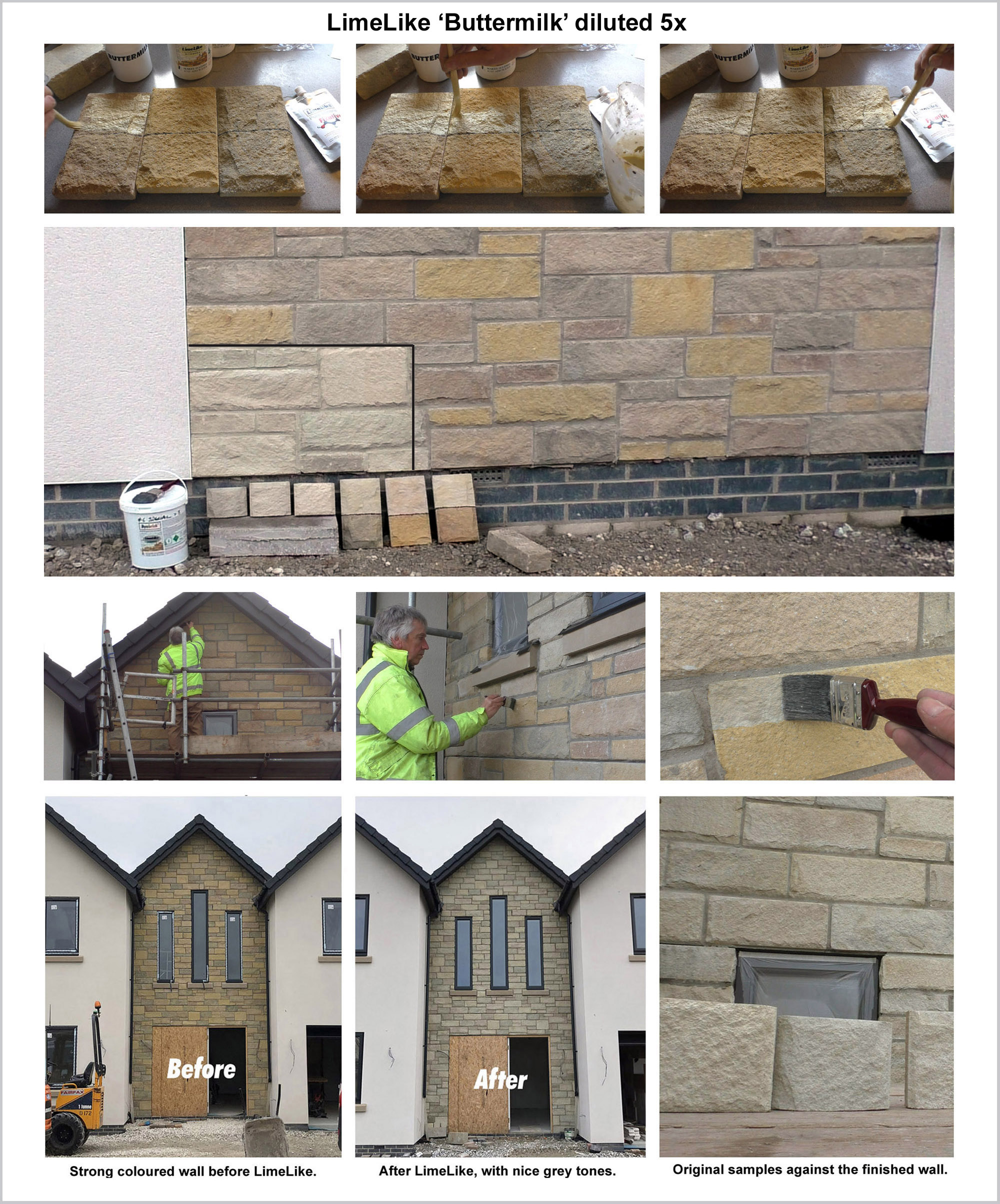 "I have completed the test on my bricks. The first image (above left) shows the area I will be carrying out the sample tests.
The middle image shows four panels. The first panel is Fossil Gray as a base and then Dove White and Dark Ash sporadically done. The second panel is of dark ash. The third panel is Fossil Gray. The 4th panel is all three colors mixed together.
The final picture is the testing area with the siding that I will be using."
Justin, Ambler, Pennsylvania, USA.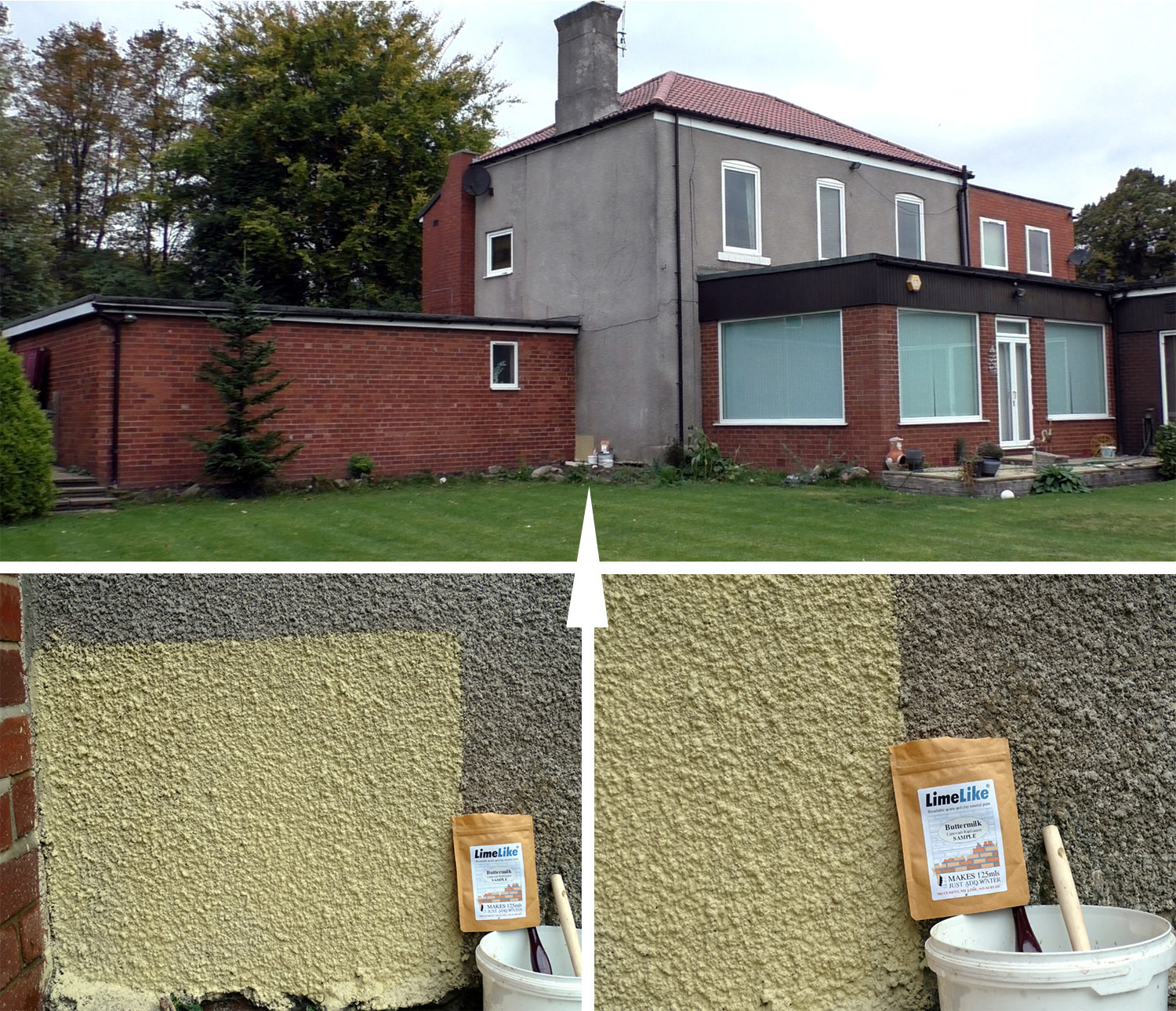 Billy in Pontefract, England, used a sample sachet of our 'Buttermilk' to asses the colour and also the coverage rate.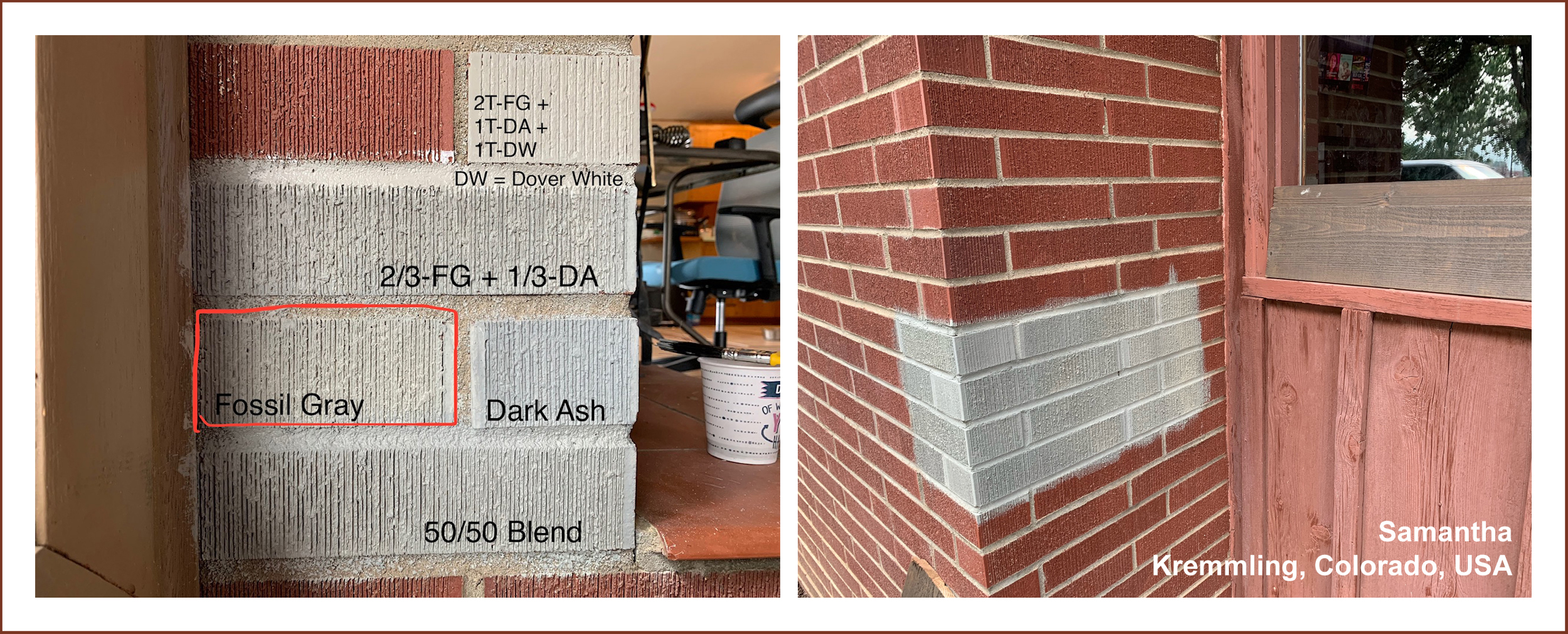 "I've attached some photos of the colors/blends we've tried. So far, I love the product and am excited for the new look your product will help us achieve for our whole home remodel. Thank you once again. We look forward to our finished project and will share more photos once we've completed the brick and siding project."
Sam, Kremmling, Colorado, USA.